Outdoor Resort Palm Springs
Lot #394 For Rent (details below)
Back to Outdoor Resort Palm Springs
This is an oversize lot, long and large enough for the biggest RVs. It's a desirable corner lot, beautifully landscaped with several palm trees and right across the road from "Satellite C" with its pool, spa, laundry and tennis (closed during summer months but the year-around La Palma pool is just a 2 minute walk away).
Lot #394 has morning sun and afternoon shade.
It's a great lot for patio parties!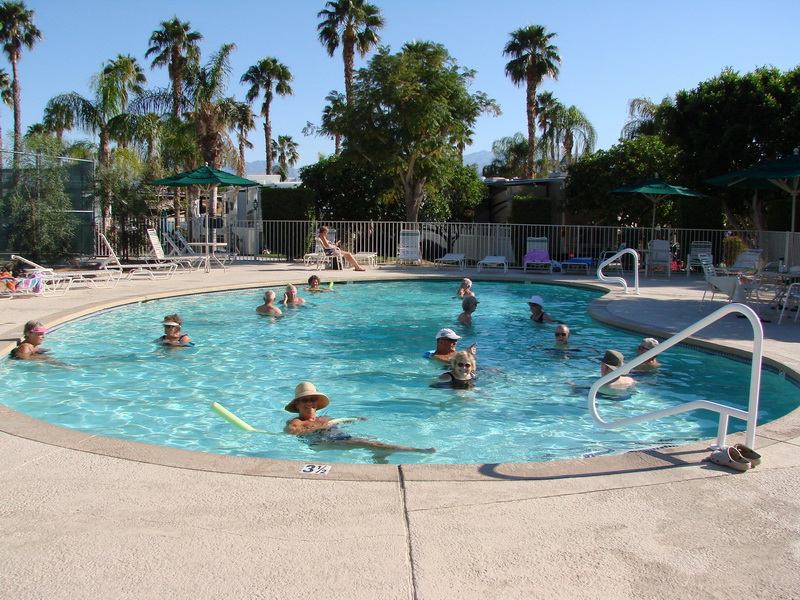 This is one of the 6 smaller satellite pools spread throughout the resort, right across the road.
Pricing for lot #394 and others (for rent by owner) is here on the Outdoor Resort Palm Springs website: https://orps.com/Sales_Rental/For_Rent_by_Owner
Outdoor Resort Palm Springs has a minimum length of 24' for RVs on rental lots. There is no longer a minimum age requirement and older RVs are sometimes admitted, but it's subjective on condition and appearance. If in doubt, contact the ORPS office at 760-328-3834 or 800-843-3131
Only Class A and C motorhomes, travel trailers and 5th wheel trailers are allowed. No tents, tent-trailers, bus conversions or van campers without RVIA stickers are allowed.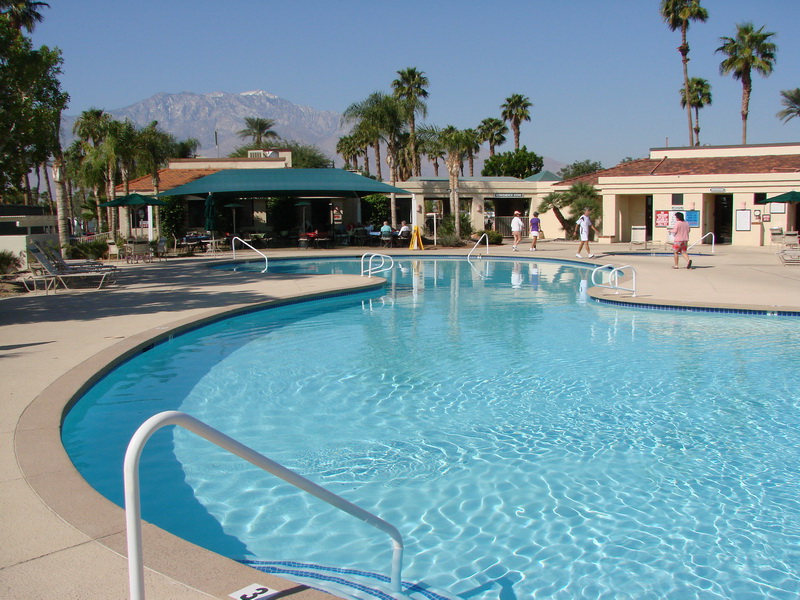 Here's the nearby "La Palma" clubhouse pool, open year around. It's a two minute walk from lot #394 via the walkway between lots #363 and #364 (see resort map below).
69-411 Ramon Road, Cathedral City, CA 92234